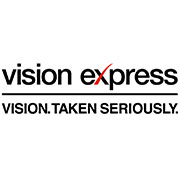 Built on a passion for the optical profession and a drive for unparalleled customer service, Vision Express is part of Europe's largest optical retailer.
Why are we different?
We take vision seriously. Your eyes are precious, so your Eye Health is our first priority. Our expert Optometrists will take care of the long term health of your eyes.
We guarantee total satisfaction from a wide range of eyewear using the latest innovations. We'll provide glasses and contact lenses that correct your vision, are comfortable to wear and allow you to live life the way you want.

Book your eye test today
Opening Hours
Monday to Saturday
9.00am – 5.30pm
Sunday
11.00am – 5.00pm